An announcement from SpikedSheep Records:



A Horror Worse Than Death Itself!



As the pitch black northern-Norwegian winter approaches, so does a new recording of pure blasphemy, whose evil is now unequalled. Veldig Kald Skogs third demo, entitled "Helvetesyngel" ("Hellspawns" for the less grim) explores the darkest parts of a thousand sunless winters. Count Vinterblods solo project has reached depths of Satanic abysses never thought possible, and the Necrocalypse draws even nearer.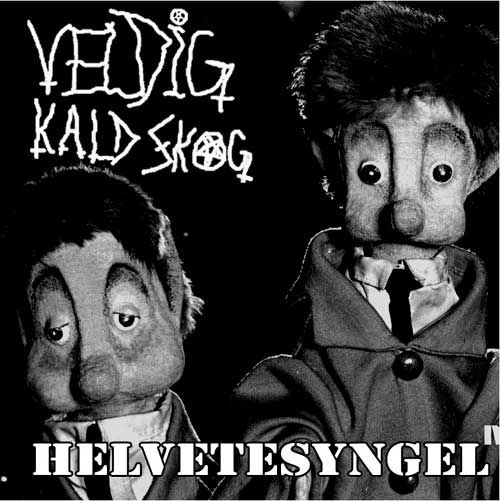 Tracklisting:

1. Riding Through the Valley of Eternal Frost (Intro)

2. As the Skies Burn With Inhuman Blasphemy and Sorrow, I Shall Annihilate All That Is Ungrim

3. Words of Unspeakable Blasphemy Carried by Uncomprehensibly Satanic Winds

4. Forever Burning In The Darkest Pits of the Frostbitten Necrohell

5. Bleeding Pure Evil and Lust Until the Unnecrowizards Gay Faggot Helpers Lie Dead In the Snow

6.Helvetesyngel

7. The Necrobeasts of Kzasnsyyychtz Hunger for Even More Poserflesh

8. Maliciously Dropping the Unholy Guitar Pick of Death While Playing Inverted Acoustic Black Metal

9. As The Gloomy and Unwelcoming Winterforest of Never Ending Frost And Darkness Whispers My Name, I Shall Become Eternal and Serve Evil for All Time

10. The Deadly Horror of Very Very Very Scary Death (Outro)